Lidl customers and SSCC pallet numbers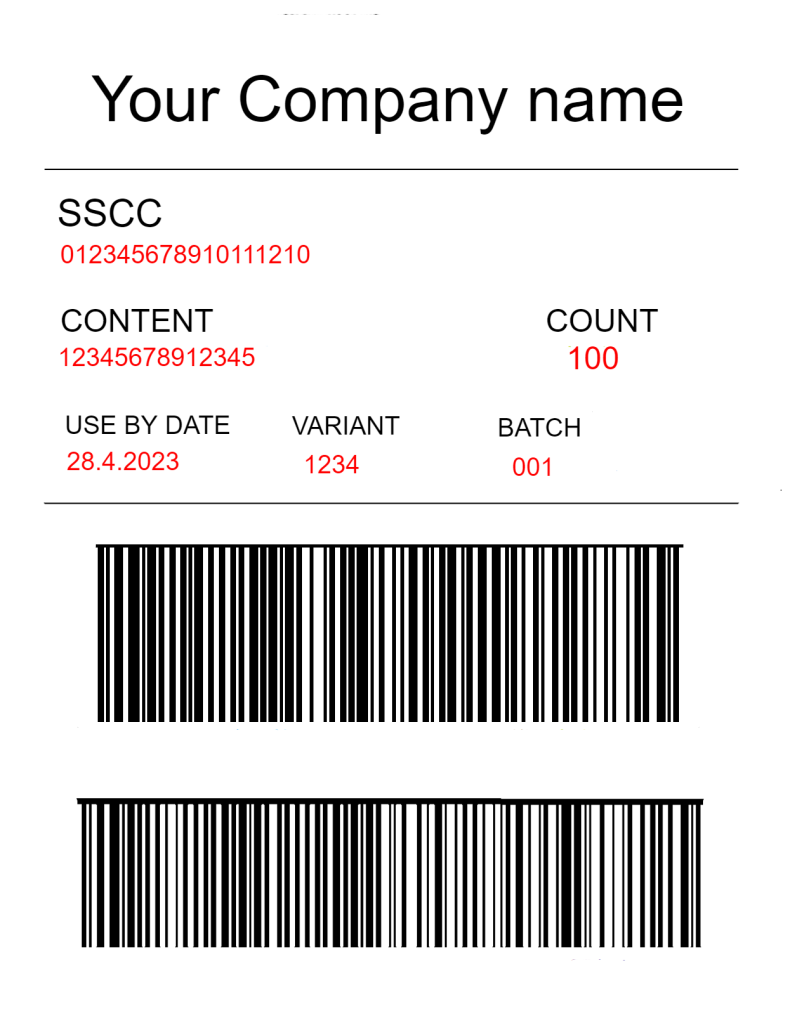 As a new Lidl customer, you can use SSCC (Serial Shipping Container Code) numbers to track and manage your inventory and shipping processes.
We will be shortly offering our Lidl suppliers the opportunity to apply the required pallet labels to all dispatched pallets.
This is going to be a compulsory requirement for all pallets delivered to the RDC's to be applied to each pallet before delivery.
This label will include the suppliers SSCC code, this is a unique code where the first 9 digits of the SSCC code are unique to the specific supplier.
The code is 17 digits in length but the first 9 digits specify the supplier for example: (00)01234567891234567
In this case, when the scanner scans the barcode the first digits it see is the (00) this prepares the scanner to acknowledge the barcode is a SSCC#.
It then sees (012345678) this is the associated to the supplier i.e United Biscuits, the next numbers are the (91234567) are the unique pallet ID which will the full traceability of this pallet (it should be noted that this number is never repeated)
The full pallet label we have developed will give Lidl all possible details prior to delivery, these will include.
Suppliers name
Order number
Delivery point
Country of origin
Camber (ambient etc)
Total number of pallets on the order
Count of pallets i.e 1 of 5, 2 of 5 etc
Delivery address
Delivery date
Product description (both printed and barcode)
Case article number
BBD (both printed and barcode)
Batch number if applicable (barcode)
Number of cases on the pallet
SSCC number (barcode)
We are also developing that when the pallets have been picked and allocated to the order, this will then trigger an ASN which will notify the RDC of the pending pallet details to expect on the inbound order.
It should be noted that all of the information above can only be done at the point of picking, unless a supplier is delivering direct they would not have this information to apply the labels to the relative pallets.