Lidl and Aldi Supply Chain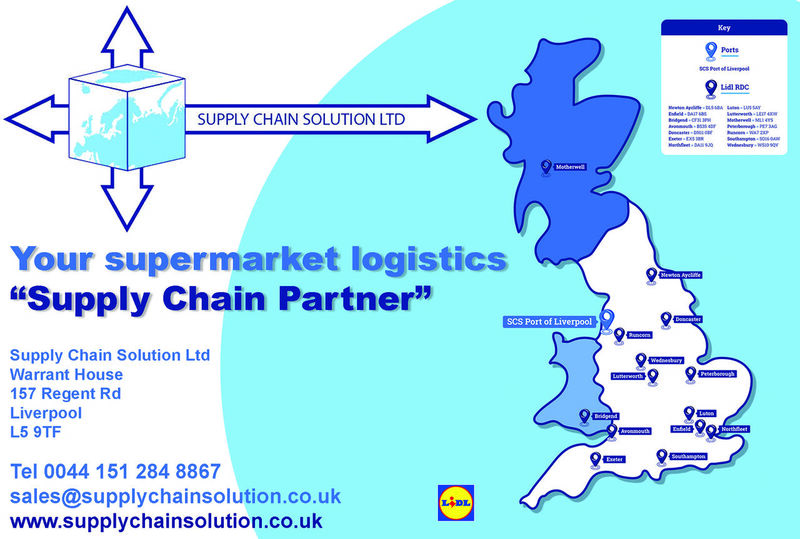 As we seek to expand our horizons with additional services for suppliers to the Lidl and Aldi supply chain, we will be appearing in Aprils edition of the Freight Business Journal focusing on Logistics services in the North West. The article will be out shortly and we will send links etc. In the meantime, if you want to discuss a Pan UK & European strategy for supplying your goods to Lidl in the UK, Ireland or Mainland Europe, feel free to email: sales@supplychainsolution.co.uk .
During the course of the next few months we will be offering additional services within the UK to assist both suppliers to Lidl UK, but also suppliers who have part containers for re-export to the EU.
We will also be heading out to Ireland this month to announce more details of our expansion of services to Lidl amongst other supermarket groups and wholesalers. Watch this space for more details. Our website will be updated shortly to reflect the ongoing broader reach of our logistics services to Lidl and Aldi.